Ride of a Life Time: Exciting New Partnership!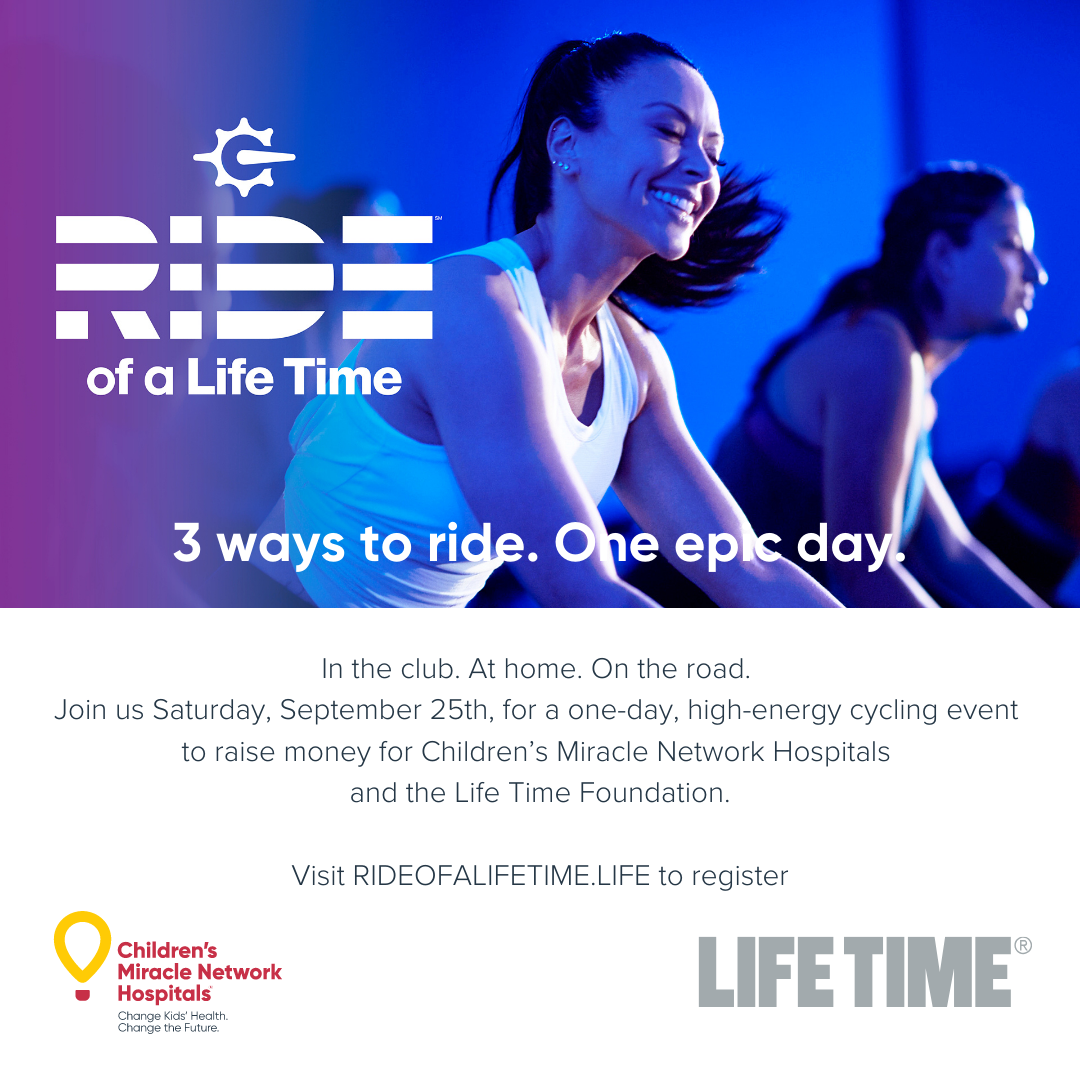 Children's Miracle Network Hospitals is excited to announce that its partnership with Life Time – a luxury health brand designed with community at its core – will be both expanding and reimagined this year. On September 25th, Life Time and Life Time Athletic Events are teaming up to host a national, one-day cycling fundraising event: Ride of a Life Time. Children's of Alabama is the beneficiary for the Life Time Fitness in Vestavia Hills. Participants have the option to:
Ride at Life Time (Life Time Fitness at 3051 Healthy Way, Vestavia Hills, AL 35243)
Ride at Home (participate virtually during the Livestream Event led by Bahram Akradi, CEO of Life Time)
Ride Outside (at one of four Life Time hosted group rides OR on your own) to achieve their physical and fundraising goals.
Registration is now open. Participants will be able to select to ride in a club, outside, or at home. Please note, you DO NOT need to be a member of Life Time Fitness to participate in this event. Non-members are welcome to sign up and ride in clubs as well. There is no registration fee associated with this event. Participants who raise $250 will receive a Ride of a Life Time shirt.
We hope you'll join us for the Ride of a Life Time!